Lankagama Relocation out of Sinharaja World Heritage Rainforest
Overview:
Lankagama is a village located within Sinharaja rainforest approximately 15 km from the nearest town with facilities. Within the last couple of decades, the population in Lankagama village has quadrupled from approximately 150 families to 600 families. As the population increased, so did deforestation and road construction, resulting in severe ecological issues in this once pristine primary rainforest. Therefore, Rainforest Protectors Trust is embarking on an ambitious long-term project to acquire lands in Lankagama that have clear deeds for conservation of Sinharaja rainforest and provide villagers with similar land suitable for agriculture in the surrounding towns with better facilities outside the protected area.
Till the late 80s, this quite and isolated village in Sinharaja only had a foot path connecting it to the nearest town. In the early 90s, a road approximately 8 ft wide was constructed. However, in August 2020 road construction and expansion in the area resumed this time more than doubling the width of the road to 18ft and expanding the road a further 15km, part of which directly cuts through protected area of Sinharaja World Heritage Rainforest. The widening and expansion of the road is set to increase urbanization around the rainforest, along with increase of illegal logging, sand mining, air, water and noise pollution.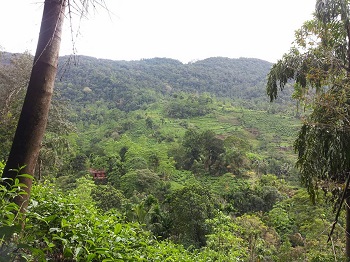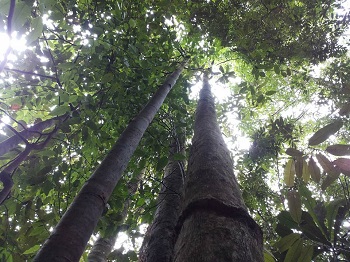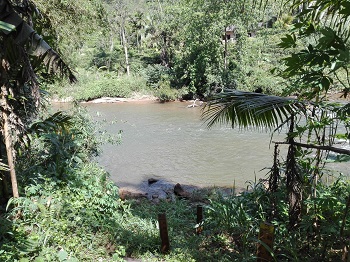 Who we are
Rainforest Protectors Trust, is a registered Trust with Land Registry in Sri Lanka with the aim of purchasing and permanently protecting privately held rainforest land on sale within buffer zones of existing protected reserves. The Trust is managed by a board of trustees based on a trust deed that prohibits any ecologically destructive activities within its protected lands. It's conservation arm, Rainforest Protectors of Sri Lanka, a non-profit volunteer based environmental organization, carries out any reforestation activities when needed.
Last Updated: September 2020